AVOID COSTLY ERRORS AND DELAYS.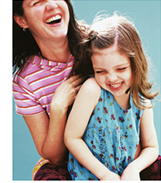 The Angelides Law Firm provides personal service. Your experience begins with a free phone consultation.
You will receive a clear contract that lists all the costs and explains the procedure necessary to achieve your immigration goal.
Call for your free phone consultaion 413.567.2911
or email us at: marie@angelideslaw.com
Discounts available for multiple applications
Citizenship Packages Available
FAMILY SERVICES.
Family services include fiancee visas (k-1), spouses (k-3), children, parents, and siblings. Services are provided for employers. It is important to obtain a complete immigration history analysis before applying for any immigration benefits such as green cards or citizenship.
The Angelides Law Firm takes that extra step to make sure a waiver is not necessary. In those difficult times when deportation becomes a possiblility, you can find the answers and assistance to help you. The immigrant has special needs in regards to child custody, taxes, and criminal charges, consultation services are available in these areas.