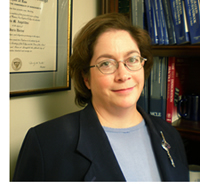 Marie Angelides, Esq.
Atty. Marie Angelides has litigated cases in Juvenile, Probate, Immigration, and Federal Courts. She is available for consultation if a non-citizen is involved in child custody, and criminal cases. If an immigration case has not been decided within the published processing times, she will litigate the case in Federal Court. The Angelides Law Firm has processed cases in embassies around the world and across the country. Call the law firm to understand your immigration options.

Education
Marie Angelides graduated cum laude from Barnard College in New York. She also attended college at Deree-Pierce College in Athens, Greece and Mt. Holyoke College in Massachusetts. She received a Masters in History degree from SUNY at Stony Brook, NY. Attorney Angelides attended law school at Western New England Law School in Springfield, MA. She graduated and passed the bar in 1996.

Marie Angelides has been an attorney and litigating cases for over 10 years. She is a member of the Massachusetts Bar.

As an active member of the AMERICAN IMMIGRATION LAWYERS ASSOCIATION she is informed of any changes in immigration law and on new procedures with Department of Homeland Security, the Department of Labor, and the State Department.

For the latest information concerning your needs,
please call us at 413-567-2911.
Or, you may email us at info@angelideslaw.com.

Publications and Lectures
Attorney Angelides has written articles and lectured on immigration topics. Available by email are the following articles: RIGHTS AND ISSUES OF BEING A GREEN CARD HOLDER; WHAT TO DO BEFORE YOU APPLY FOR CITIZENSHIP; and FINANCIAL PLANNING FOR THE NON-CITIZEN.